CLARIN-D
Common Language Resources and Technology Infrastructure – Deutschland (2011-2016)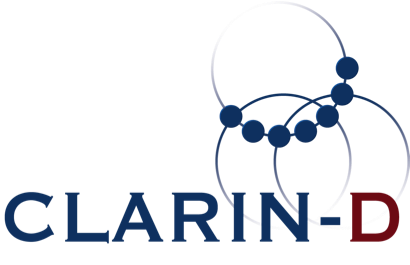 CLARIN-D is a cooperation project funded by the BMBF that aims at realizing a sustainable research infrastructure offering language resources, tools and services for German language processing, to support research in the Humanities. The CLARIN-D consortium is led by the University of Tübingen.
ICL Heidelberg leads a focused CLARIN-D action group, 'F-AG 7', specializing on language resources and tools for research in Applied and Computational Linguistics.
Mission
The task of our working group 'F-AG 7' is to identify resources and tools to be included in the CLARIN-D e-Science infrastructure for natural language processing in the Digital Humanities.
The working group
develops criteria for the inclusion of resources and tools into the service architecture of CLARIN-D,
creates a roadmap for inclusion of resources and tools by the CLARIN-D centers,
identifies gaps in the resource inventory for the German language and
defines and supervises corresponding curation projects.
To this end, we identify common workflows for natural language processing in the Digital Humanities. These range from fully automatic processing to selective annotation using annotation control methodologies. In this way, the working group functions as an interface between users in the Digital Humanities and the development of NLP tools in the CL community.
Our working group aims at ensuring an ongoing communication with scientists in the areas of applied linguistics, language learning and computational linguistics. This is strengthened by involving representatives of scientific organizations. In addition, suggestions about shared development of NLP resources for the German language will be advertised in the scientific community.